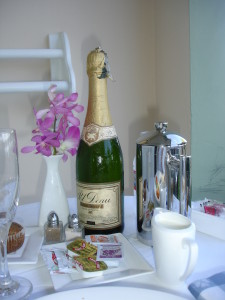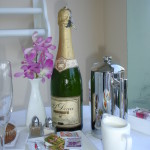 My Travel Blog – 5/16/2014  Sorry to be over a week behind on my blog.  Sometimes the travel business takes on a life of it's own and the best planned schedule goes out the window.  That was last week.  But out f all the chaos we will hopefully have some exciting new business!
Sandals, Beaches, and Grand Pineapple Updates
I thought I would focus my blog this week on Sandals, Beaches, and Grand Pineapple resorts since our agency just renewed our certification training with Sandals.
First of all Sandals is the only resort that provides annual face to face training on a yearly basis for travel agents. I think that is so important and speaks to the level of professionalism and commitment of this wonderful family owned company!
This Wednesday we attended a 5 hour training in Hunt Valley, MD on Sandals resorts.  I would like to cover a few things that I think are important to know if you are thinking about staying at a Sandals, Beaches, or  Grand Pineapple resorts.
Sandals has what they call "Discovery Dining". 
I know, I know "There she goes talking about food again" what can I say I love to eat!
156 individual restaurants spanning 19 different international cuisines
Up to 19 restaurants per resort
Authentic chefs from around the world
Jamaican Blue Mountain Coffee served everywhere at all resorts
Keep in mind:  Lobster is only served when in season!  Note these government closures:
Jamaica closed from April 1 to June 30
WHAT WAS I THINKING? I WILL BE IN JAMAICA WHEN THERE IS NO LOBSTER!  LOOK OUT SHRIMP!
Bahamas and Turks and Caicos closed from April 1 to August 1
St. Lucia closed from March 1 to August 1
Grenada closed from May 1 to August 31
Antigua and Barbados no closures
Room Service is available from 7:30Am to 10 PM at Sandals when staying in a Club category room (this is new!)  And 24 hours a day at Sandals or Beaches when staying in a butler room.
Worry-free planning for food allergies and special dietary requirements:
Your travel agent can email the chef ahead of time to let them know about your dietary requirements
Most Sandals and Beaches resorts have a CULINARY CONCIERGE DESK for personal meal planning
Guests can meet one on one with the chef at all Sandals, Beaches, and Grand Pineapple resorts
What kind of cuisine can you expect at Sandals, Beaches, and Grand Pineapple resorts?
Asian, Italian, Classic French, French Brasserie, French Patisserie, Southwestern, Caribbean, Mediterranean, Seafood, Buffet, Pizzeria, Grilled Specialties, English Pub, Seaside Grills, 50s Diner, Chefs Table, International, Flambe', Steak House
OK if you cannot find something to eat, I do not know where you could.
Bars and Beverages
Unlimited Premium Brand Liquors are always included!
Up to 9 bars per resort
Imported and local beers (I love the lagers brewed in Antigua!)
Partnerships with Appleton Estate Rum and Beringer Wines
 time.  What could be more enjoyable than dining by the sea, listening to the waves lap up against the shore enjoying a gourmet dinner with your complimentary Beringer wine and that special loved one across the table from you.  Oh I know following dinner up with a visit to the French Patisserie for a pastry and Blue Mountain Coffee!
I hope I have made you hungry and look forward to your questions on Sandals, Beaches, and Grand Pineapple resorts.  Next week I will be giving updates on the land and water sports programs as well as the spas and the exotic off shore islands.