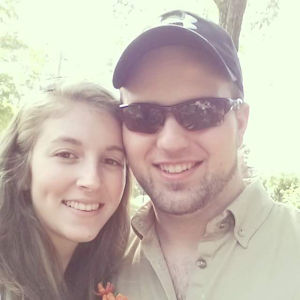 We can't wait to spend our wedding day with you,
We've been planning hard and spending money for a good year or two.
As we're keen to start our married life in style,
An amazing honeymoon would really make us smile.
Instead of a gift list from a high street shop,
We'd really love some money so that on a beach we can flop!
Your financial donation would truly mean a lot,
So thank you for contributing to our honeymoon pot!
Ben & Erika
We are interested in:
Money towards our honeymoon
On Board Credit
Cheers Package ($836.40)
Social Wi-fi Plan ($28 per person)
If you have any questions, please do not hesitate to call Samantha at Aquamarine Travel at 717-887-9734 or email Samantha@aquamarinetravel.net to make arrangement for money towards the honeymoon gift. She will handle everything including mailing you a beautiful Gift Card to give to Ben & Myself on our special day. If you want your gift to go towards the honeymoon, please make sure to contact Samantha before April 10, 2018.