Plan your trip with a small group of travel consultants who love what they are doing! Our agents have traveled to many destinations to get firsthand experience and knowledge to better assist you. We constantly attend various educational opportunities to make sure we are offering our clients the best experience possible. We feel it is important to be able to help you from our own personal travel experiences.
Let us put that experience to work for you!
An agent can take care of anything relating to travel. Your requirements may be as simple as a reservation and a ticket or may be as complex as planning a complete itinerary, recommending locations, comparing accommodations, coordinating travel arrangements, assisting in preparation of visas and other travel documents, and more.
Plus, an agent can give you the confidence and peace of mind of an efficiently planned schedule with all reservations fully confirmed and complete with all the necessary documents you will need.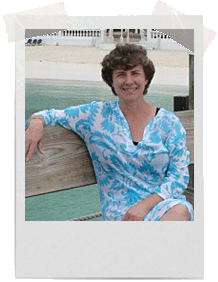 Suzanne Schrum
Owner/Personal Vacation PlannerSuzanne is the proud owner of Aquamarine Travel. Suzanne specializes in Caribbean All-Inclusive vacations. She is especially fond of working with her honeymoon and destination wedding clients to find the perfect destination and resort to match their unique personalities. Call Suzanne for that personal touch with your next vacation.

717.927.6879 | suzanne@aquamarinetravel.net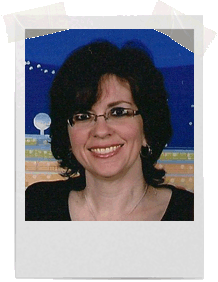 Diane Distefano
Independent Travel ConsultantWith 25 years of travel experience, Diane has worked both in the hotel industry and in travel sales specializing in leisure travel. Having traveled and cruised throughout the U.S., Caribbean, Hawaii, Europe, Mexico, Bahamas and Bermuda, Diane will put her expertise to work for you in planning your dream vacation. Diane has completed training and earned the designation of Specialist for the Cayman Islands, Celebrity Cruises, Expert Plus status with Royal Caribbean Cruises, and Disney through the Disney College of Knowledge. Diane also specializes in group travel and fundraising groups, including student and performing groups. Give Diane a call to find out how your charity or nonprofit organization can earn money through travel, or to find out more about exciting opportunities for your performing group!

717.818.6241 | diane@aquamarinetravel.net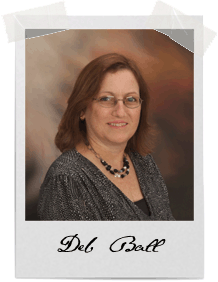 Deb Ball
Independent Travel ConsultantDeb has many years of experience in sales, management, and travel planning.  Having done everything from an Amtrak train trip across the United States, to a Hurtigruten Cruise off the Norwegian Coast.  Her personalized approach to servicing your travel needs will exceed your highest expectations.  Whether it is for a weekend getaway, a cruise, your honeymoon, an all-inclusive resort in the Caribbean or a business retreat for your employees.  Her specialized training includes: York Technical Institute's Travel and Tourism Program, Disney's College of Knowledge, Royal Caribbean, Carnival, Hurtigruten Cruise Lines and more.  After spending thirty years raising her family she would love to take that energy and apply it to assisting you in planning your next vacation.

717.309.2717 | Debshappy61@hotmail.com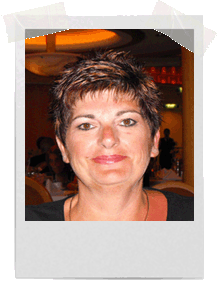 Kelly Lawson
Independent Travel ConsultantI have been in the travel business since 2004. My motto is you must love what you do and I certainly love to travel. Cruising is probably my favorite type of travel. I have done Eastern Caribbean, Western Caribbean, Southern Caribbean, Alaska, Canada and recently did a Central America/Panama Canal cruise. I also have Galapagos Islands in 2011. I was also fortunate to do a 2 night sailing on Oasis of the Seas. Talk about a destination in itself….wow! I specialize in all inclusive, Las Vegas, Disney and all aspects of Cruising. I can send you anywhere in the world where you can turn your travel dreams into reality. I am an accredited cruise counselor as well as a certified travel agent. I always attend the latest classes to make sure I am offering my clients the best out there. Let me help you make wonderful memories and plan a wonderful vacation experience.

717.424.0587 | kellylawson@comcast.net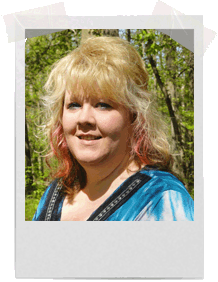 Tracy Anderson
Independent Travel ConsultantTracy is a recent graduate from Travel and Tourism School. Tracy has completed training with various all inclusive resorts as well as achieved Expert Plus status with Royal Caribbean and holds a Commodore Statue with Princess Cruise Lines.  Tracy has recently completed the Disney Specialist Agent with Disney's College of Knowledge. Let Tracy help make your dreams come true with a vacation designed especially for you.

717.819.5496 | travelbug@comcast.net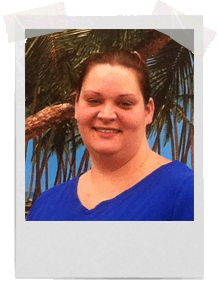 Victoria Abdelnaby
Independent Travel ConsultantVickie started as a travel agent in 2004. During her years in the industry she has worked in both corporate and leisure travel. Vickie's favorite destination to visit is Disney World because she is a big kid at heart. Vickie also loves to cruise. She loves to help her clients plan the perfect cruise or Caribbean All Inclusive resort vacations. If you are planning a destination wedding Vickie is the perfect person to call. She is very experienced in planning wonderful, carefree, destination weddings. Vickie also loves helping honeymooners plan the perfect getaway; it is her favorite thing to do!

717.471.5740 | vabdelnaby@comcast.net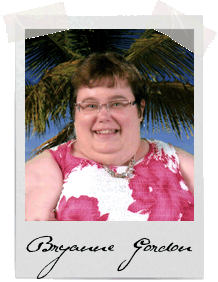 Bryanne Gordon
Independent Travel ConsultantI graduated from York Career Institute Travel and Tourism program in 2008. I have experienced many means of travel with cruising being my favorite type of vacation. I have cruised many of the major cruise lines such as Carnival, Royal Caribbean, Disney and Norwegian, to destinations such as Canada, Eastern and Western Caribbean, Costa Rica, Panama Canal, Mexican Baja, and Alaska. I have also vacationed at land based destinations like Florida, Aruba, Cancun and Cabo San Lucas Mexico, California, Hawaii, Las Vegas and many other beautiful sites. I would love to bring you into my world of magical destinations. I am very experienced in travel for the special needs traveler, so if you or a loved one have a disability I would love to set your mind at ease and send you on an unforgettable, relaxing, no worries adventure.

717.586.1046 | bryannegordon @ aol.com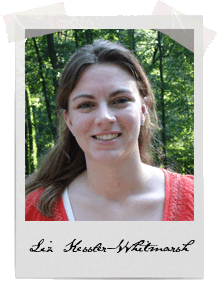 Liz Kessler-Whitmarsh
Independent Travel ConsultantLiz is a 2008 graduate of YTI Career Institute. Her particular areas of interest include cruising, the Caribbean, and the South Pacific. She was lucky enough to travel to New Zealand, her dream vacation! Liz is currently working on her Disney College of Knowledge certification and her Bachelors of Fun with Carnival cruise lines. She has previously sailed with Royal Caribbean and Norwegian Cruise Line. Liz is passionate about travel and is excited to help you plan your dream vacation!"

717.779.5377 | e.kesslerwhitmarsh @ gmail.com
---
Our agents don't just find and plan your trips… they've taken them themselves! Check our travel logs for information on where they've been and what they thought.